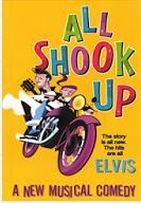 Inspired by and featuring the songs of ELVIS PRESLEY; Book by JOE DIPIETRO.
​Inspired by and featuring the songs of Elvis Presley. It's 1955, and into a square little town in a square little state rides a guitar-playing roustabout who changes everything and everyone he meets in this hip-swiveling, lip-curling musical fantasy that'll have you jumpin' out of your blue suede shoes with such classics as "Heartbreak Hotel," "Jailhouse Rock," and "Don't Be Cruel."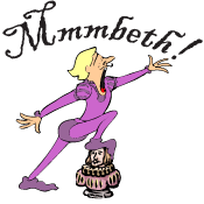 Written by Allison Williams.
​A hilarious gender-bending take on the Scottish play! Everything goes wrong. The witches take over the storytelling, Queen Duncan would rather open a donut franchise than die, Lady M's a bloodthirsty June Cleaver, and the murderers are preoccupied with creating a commercial for their services..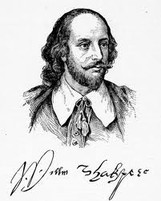 A Midsummer Night's Dream
Written by William Shakespeare.
​This magical story revolves around the adventures of four young lovers, a group of amateur actors and their interactions with the fairies who inhabit a moonlit forest. The story takes place in Midsummer and is a complex farce featuring Hermia & Lysander and Helena & Demetrius. Their romantic intrigues are confused and complicated still further by entering the forest where Oberon, the King of the Fairies and his Queen, Titania, preside. Puck (or Robin Goodfellow) is a major character who is full of mischief and tricks. Other visitors to the enchanted forest include Bottom the weaver and his friends Snug, Snout, Quince and Flute the amateur dramatists who want to rehearse their terrible but hilarious version of the play Pyramus and Thisbe. Synopsis from http://www.globe-theatre.org.uk/summary-of-midsummer-nights-dream-and-characters.