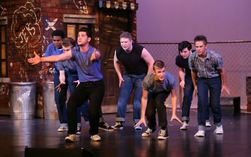 Book by Arthur Laurents; Music by Leonard Bernstein; Lyrics by Stephen Sondheim; Based on Conception of Jerome Robbins; Based on Shakespeare's Romeo and Juliet
The world's greatest love story takes to the streets in this landmark Broadway musical that is one of the theatre's finest accomplishments. Shakespeare's Romeo and Juliet is transported to modern-day New York City, as two young idealistic lovers find themselves caught between warring street gangs, the "American" Jets and the Puerto Rican Sharks. Their struggle to survive in a world of hate, violence and prejudice is one of the most innovative, heart-wrenching and relevant musical dramas of our time. Features the songs "Tonight," "Maria," America," "I Feel Pretty" and many others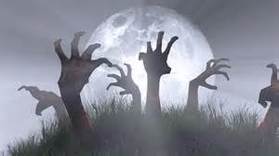 ​All I Really Need to Know I Learned From Being a Zombie by Jason Pizzarello and 10 Ways to Survive the Zombie Apocalypse by Don Zolidis
Two one acts plays that take the zombie craze to hilarious heights. In All I Really Needed to Know… teaches its audience lessons that only zombies can teach us. As explained on the Playscripts website, "In today's chaotic, challenging world, we often don't know where to turn for help. Little did we know that life's most valuable lessons lie within the undead. Finally, zombies engage us with musings on life, death, and everything in between. They show us that brains aren't everything…you are what you eat…and what doesn't kill you makes you…more alive." 10 Ways to Survive… take the audience "to the end of the world and hordes of rampaging zombies are about to kill you. What do you do? Try your hand at kung fu against the undead? Attempt to reason with creatures that would rather eat brains than use them? Turn to this handy and hilarious guide to survive the apocalypse! (Hint: sacrifice the weak is step number one.)" Play synposes courtesy of Playscripts website.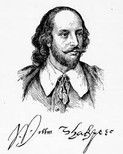 Written by William Shakespeare
​Can love survive generations of hate in this tale of life and death? The Capulets and the Montagues have been feuding for centuries, but when Romeo—a Montague, and Juliet—a Capulet, fall in love at first sight, their worlds are flipped upside down. When violence erupts, no one—not even our lovers—are safe from its reach. "For never was a story of more woe Than this of Juliet and her Romeo."