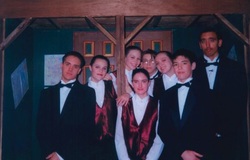 Book by Michael Stewart, Music and Lyrics by Jerry Herman, Based on the Play, "The Matchmaker" by Thornton Wilder, Original Production Directed and Choreographed by Gower Champion, Produced for the Broadway Stage by David Merrick and Champion-Five, Inc.
​"And what do you do for a living, Mrs. Levi?" asks Ambrose Kemper in the first scene of this most delightful of musical comedies. "Some people paint, some sew…I meddle," replies Dolly. Hello, Dolly! is full of memorable songs including "Put On Your Sunday Clothes," "Ribbons Down My Back," "Before the Parade Passes By," "Elegance," "Hello, Dolly!," "It Only Takes a Moment," and "So Long, Dearie." And we are off on a whirlwind race around New York at the turn of the twentieth century, as we follow the adventures of America's most beloved matchmaker!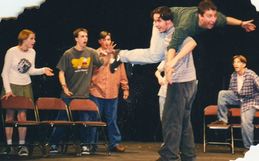 You Can't Take It With You
By George S. Kauffman and Edna Ferber
​Two worlds collide in this 1937 Pulitzer Prize winner as Tony Kirby becomes engaged to Alice Sycamore. Alice loves her eccentric family, but isn't sure how Tony's socialite parents will react to her eccentric relatives. At the helm is Grandpa Vanderhof, who quit his job to enjoy life and refuses to pay taxes. Alice's mother is writing a novel that will never end; her sister dances all day; and her father is building explosives in the basement. When the Kirby's announce a full day early for dinner, mayhem ensues and all look to Grandpa to restore the calm.