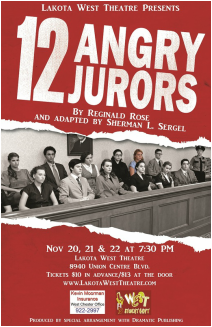 2005 Tony Award for Best Play Revival. Adapted by Sherman L. Sergel. Based on the
Emmy award-winning television movie by Reginald Rose.
A 19-year-old man has just stood trial for the fatal stabbing of his father. "He doesn't stand
a chance," mutters the guard as the 12 jurors are taken into the bleak jury room. It looks
like an open-and-shut case–until one of the jurors begins opening the others' eyes to the facts. Deliberations get heated and tensions rise in this gripping drama which won the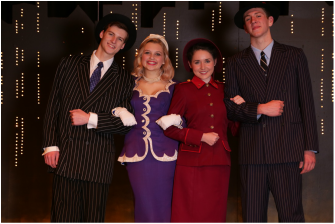 Book by Jo Swerling and Abe Burrows. Based on
​The Idyll of Sarah Brown and characters by Damon Runyon (Courtesy of MTI Website).
Gambler Nathan Detroit tries to find the cash to set up the biggest craps game in town while the authorities breathe down his neck; meanwhile, his girlfriend, nightclub performer Adelaide, laments that they've been engaged for 14 years. Nathan turns to fellow gambler Sky Masterson for the dough, but Sky ends up chasing the straight-laced missionary Sarah Brown. Guys and Dolls takes us from the heart of Times Square to the cafes of Havana, Cuba, and even into the sewers of New York City, but eventually everyone ends up right where they belong. Music and lyrics by Frank Loesser.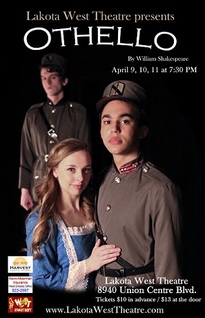 Written by William Shakespeare
​Moor Othello, prestigious general of the Venetian armies, has just married Desdemona, the daughter of a powerful politician. Their happiness, however, does not last long. Iago, a soldier in Othello's service, is enraged when he is passed over for a promotion by Othello, and he will stop at nothing to exact his revenge.