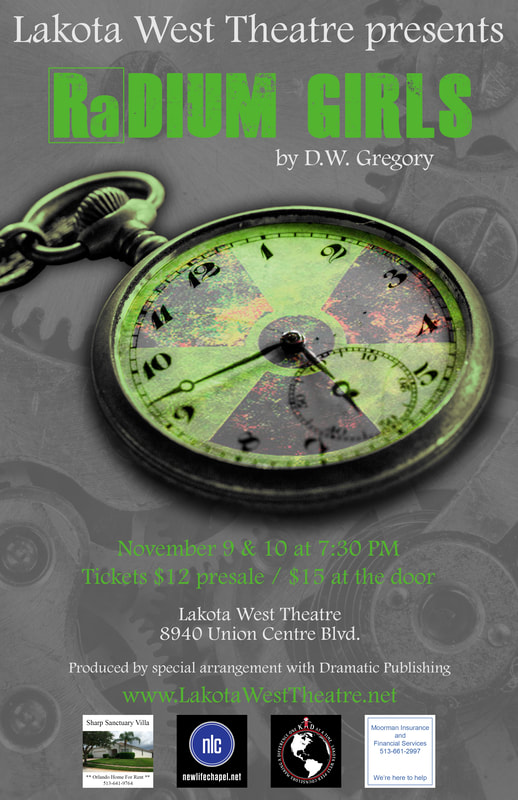 In 1926, radium was a miracle cure, Madame Curie, an international celebrity, and luminous watches the latest rage— until the girls who painted them began to fall ill with a mysterious disease. Inspired by a true story, Radium Girls traces the efforts of Grace Fryer, a dial painter, as she fights for her day in court. Her chief adversary is her form employer, Arthur Roeder, an idealistic man who cannot bring himself to believe that the same element that shrinks tumors could have anything to do with the terrifying rash of illnesses among his employees.  As the case goes on, however, Grace finds herself battling not just with the U.S. Radium Corporation, but with her own family and friends who fear that her campaign for justice will backfire.

​Written with warmth and humor, Radium Girls is a fast-moving, highly theatrical ensemble piece for 9 to 10 actors, who play more than 30 parts—friends, co-workers, lovers, relatives, attorneys, scientists, consumer advocates, and myriad interested bystanders. Called a "powerful" and "engrossing" drama by critics, Radium Girls offers a wry, unflinching look at the peculiarly American obsessions with health, wealth, and the commercialization of science.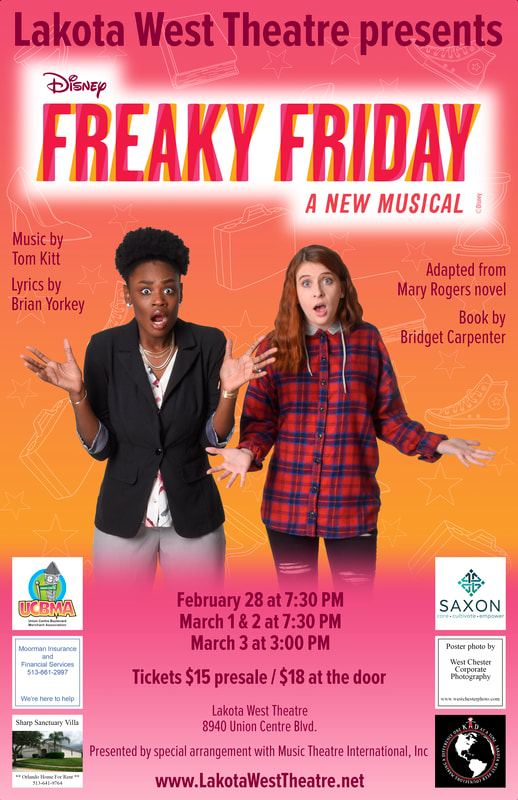 When an overworked mother and her teenage daughter magically swap bodies, they have just one day to put things right
again before mom's big wedding. Freaky Friday, a new musical based on the celebrated novel by Mary Rodgers and the hit
Disney films, is a hilarious, contemporary update on an American classic in which a mother and daughter really see what it is
to be a family and experience each other's lives first-hand, if only for a day.
​
"Delightfully spunky" with "timeless appeal" (Variety), Freaky Friday features a new book by Bridget Carpenter (Parenthood)
and an original pop/rock score by Tony Award and Pulitzer Prize winners Tom Kitt and Brian Yorkey (Next to Normal). This
dynamic story puts a fresh new spin on a "polished, peppy, modern fairy tale" (The Washington Post).